New COVID-19 Benefits for Seniors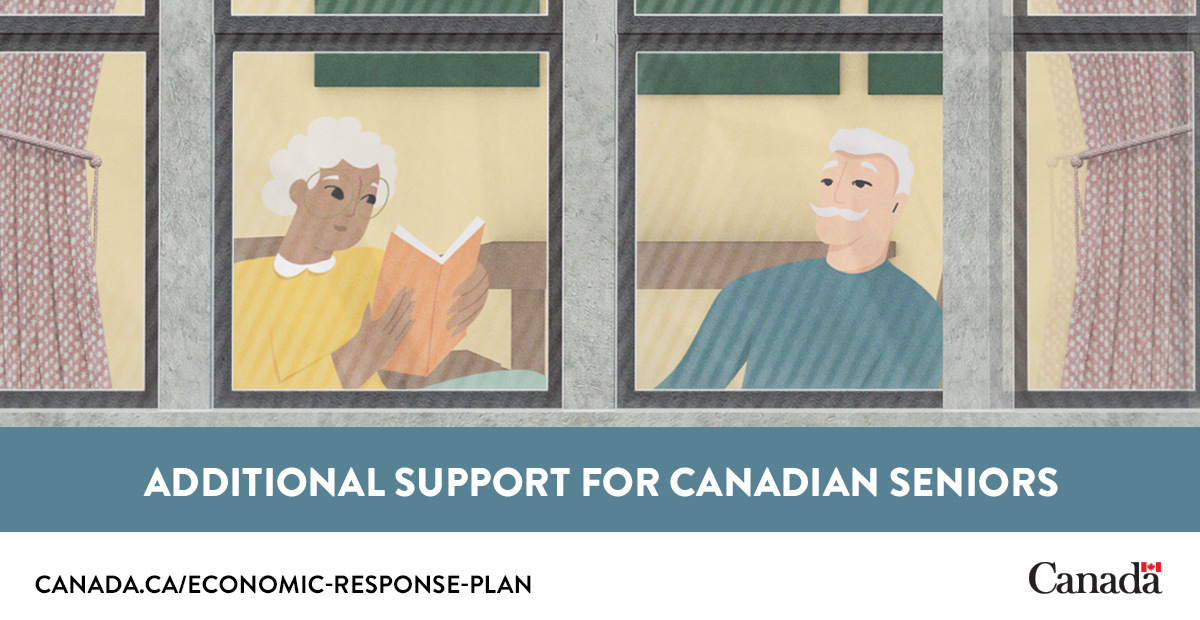 The government of Canada has recently announced some new COVID-19 supports for seniors. Here are some important things to know about these announcements:
Food Deliveries for Seniors and Vulnerable Populations
Beginning April 7, 2020, the city along with Red Cross, will provide food hamper delivery to seniors and others in need who are unable to leave their homes to access food due to COVID-19. This service is made available for qualifying seniors and others that are in self-isolation and do not have alternative access to food through family, friends, or other food delivery services, and are not receiving assistance from another community food program. The Red Cross will be accepting calls at 1-833-204-9952 for those who require this service.
Save Money on your Water, Waste and Property Tax Bill
If you are a low-income senior or a low-income person living with a disability, you may be eligible for a rebate on your water, solid waste and property tax bill. If you are a person undergoing home dialysis treatment you may also qualify for a water rebate under the Home Dialysis Water Rebate Program. The application will be available online shortly and remember you have to reapply every year. This year's deadline is August 31, 2020. Please contact me if you have any questions or need help with the application.